01. Open a web browser and visit following link.
https://www.teamviewer.com/en/.
02. Following screen will come up, click button "Download for Free".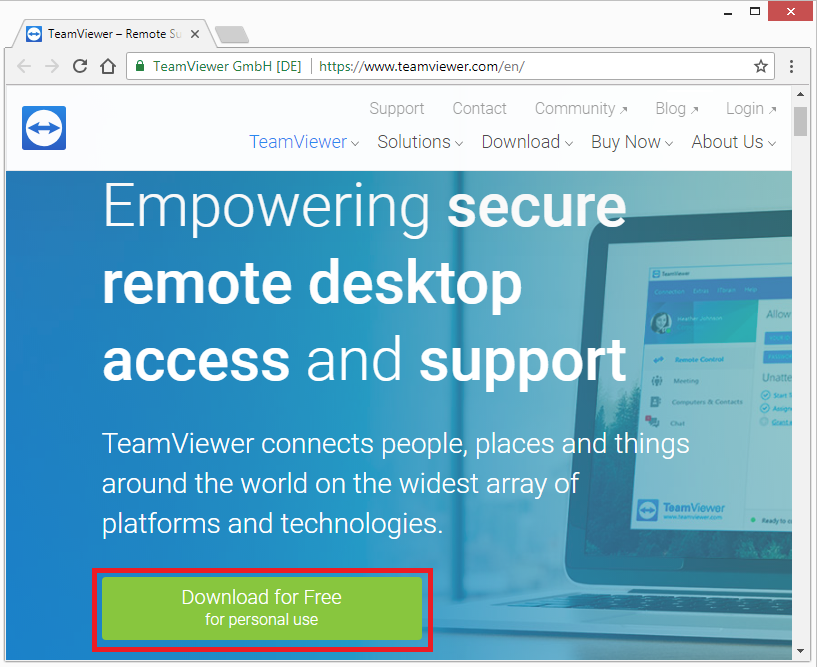 03. Click the downloaded installer. You'll see this at the bottom of your browser window, or you can find it in your Downloads folder.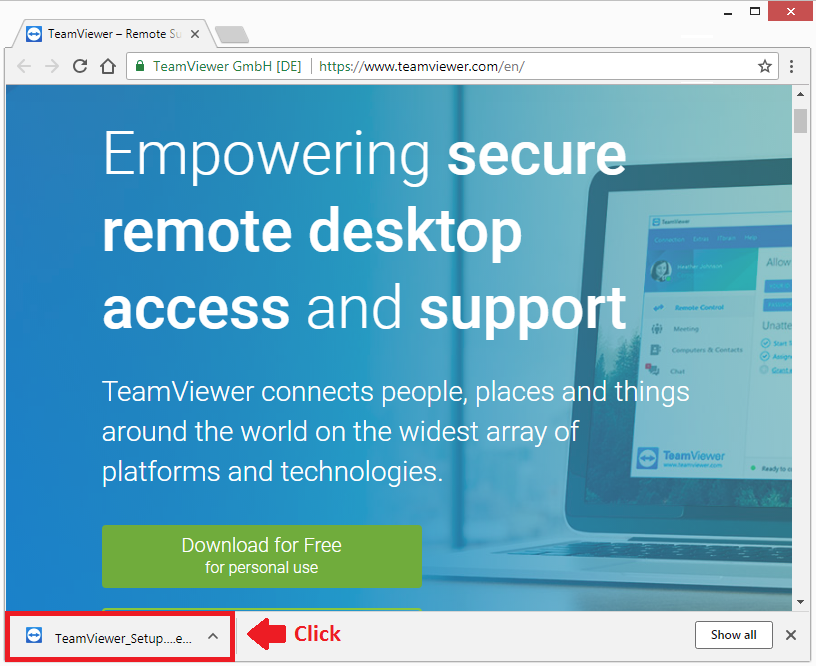 04. Following window will be open, check your options according to given screenshots and click "Accept – finish".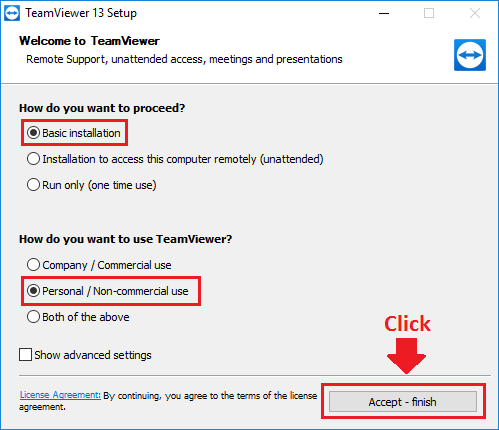 05. Now TeamViewer installation window will come up as follow.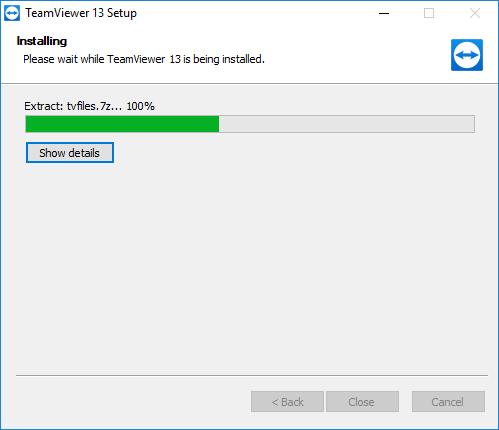 06. After installation "TeamViewer" will be open automatically otherwise go to desktop and double click on TeamViewer icon. TeamViewer's following window will be open.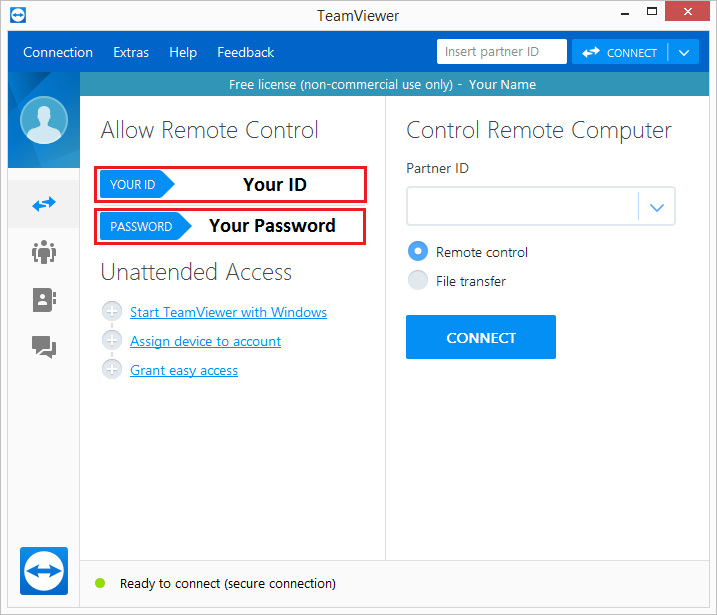 07. You have to give your ID and Password to your partner to establish connection.
screenshot?
---