01. Go to the following link and install "AnyDesk".
https://anydesk.com/remote-desktop
Following screen will come up, click button "Download Now".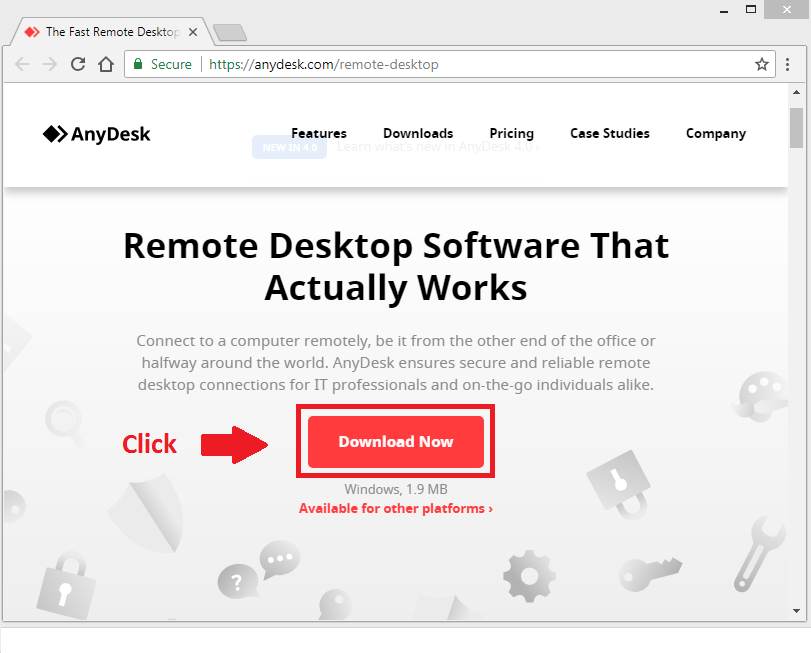 03. Double click on downloaded file (AnyDesk.exe) to install and run the application.
04. Click the "Run" button as follows.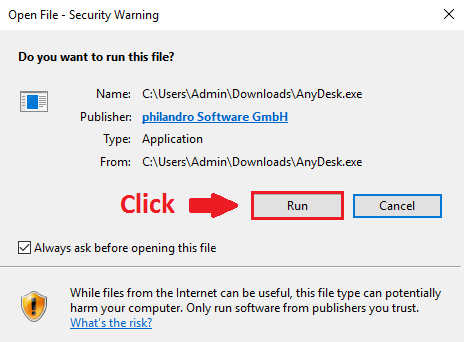 05. After installing "AnyDesk" will open automatically, or go to your desktop and double click on "AnyDesk" icon and it will come up as follows.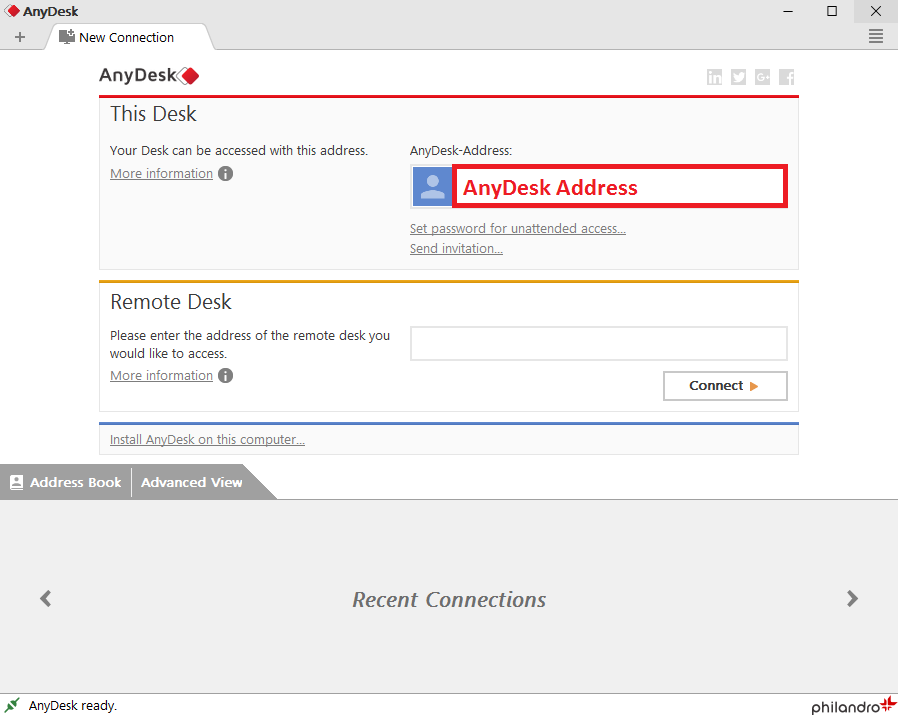 06. Now you have to give your "AnyDesk Address" to person who want to establish connection with you. Then following window will appear in front of you. When you will click "Accept" button connection will be established.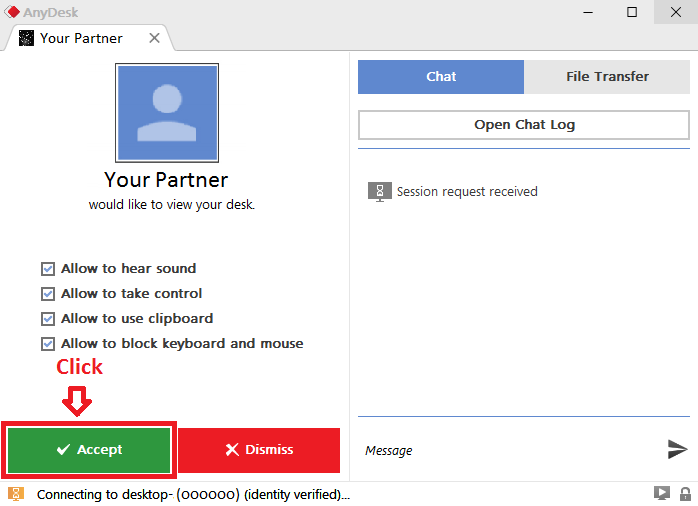 07. Now if you want to disconnect your connection, simply follow given screenshot.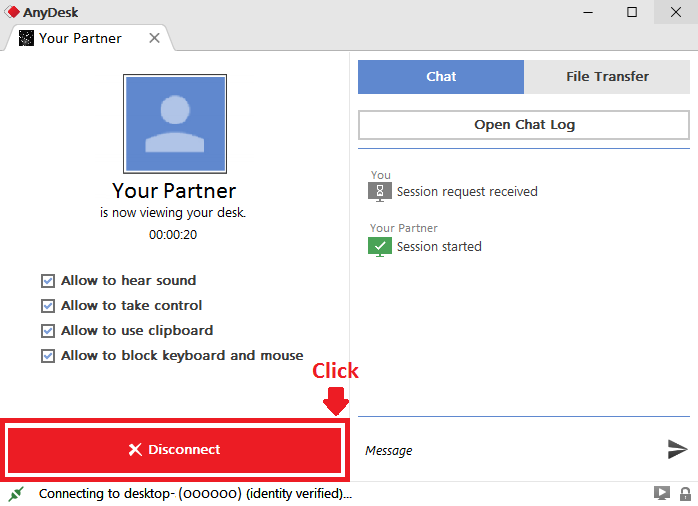 ---