WordPress is the world famous CMS solution but also popular for hackers' target. Hackers have a wide variety of different motives but often it's about profit. Hacking sites to distribute malware, gain user data, send spam emails, or redirect website visitors can be extremely lucrative.
WordPress beginners and small site owners often think that they don't need to worry about website security. They assume that their site will be too small and insignificant to interest hackers. This assumption is wrong! WordPress sites of all sizes are hacked. Hackers use automated bots to scan the internet for sites with security weaknesses and will hack wherever there is opportunity.
We strongly recommend you to install a plugin "All In One WP Security & Firewall" because it helps to add some extra security and firewall to your site by using a security plugin that enforces a lot of good security techniques.

The All In One WordPress Security and Firewall is the ultimate security plugin that will take your WordPress site's security to a whole new level. It reduces security risk by checking for vulnerabilities, and by implementing and enforcing the latest recommended WordPress security practices and techniques.
NOTE: In the dashboard page you will find a security strength meter gauge. We suggest you to have atleast more than 400 score as follows. The purpose of this gauge is to keep you informed of how secure your site is based on how many of the available security features you have applied to your site.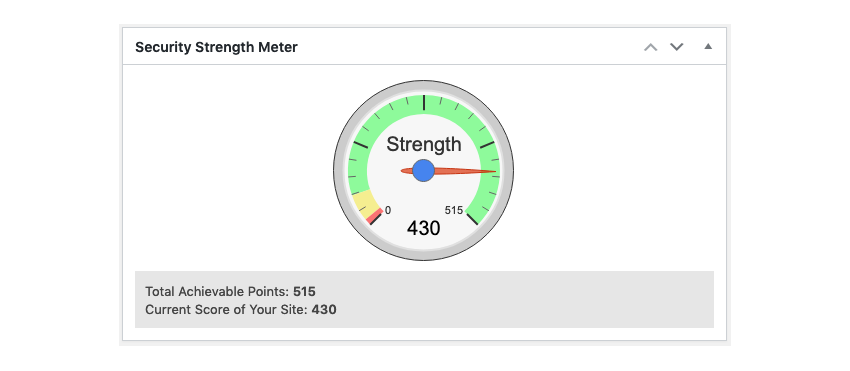 Please follow below link to read more about this plugin.
www.wordpress.org/plugins/all-in-one-wp-security-and-firewall
---