1. Navigate to the Malware-bytes website. (http://www.malwarebytes.com)
2. Click "Free Download". You will be redirected to another page, and the download should begin automatically.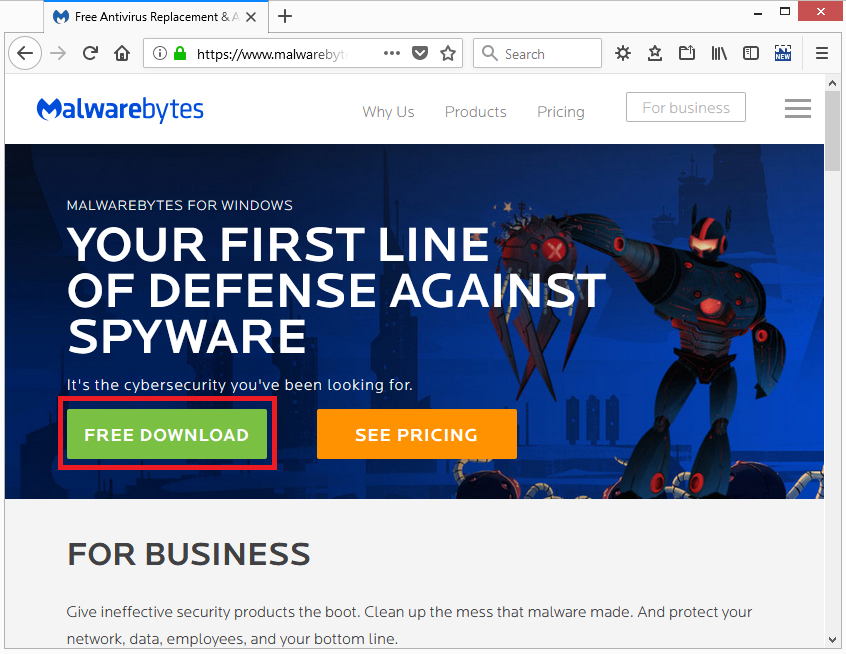 3. Click "Click here" if the download does not begin automatically.
4. Click "Run" if you see a dialogue box at the bottom of your browser window asking if you want to save or run Malware-bytes Anti-Malware. Otherwise, browse to your Downloads folder and double-click the installer.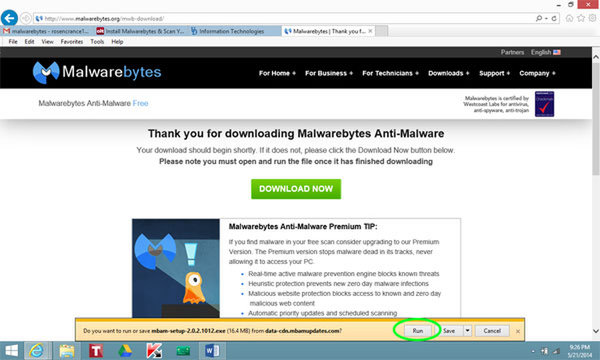 5. Select the language of your choice and click "OK" when the "Select Setup Language" dialogue box appears.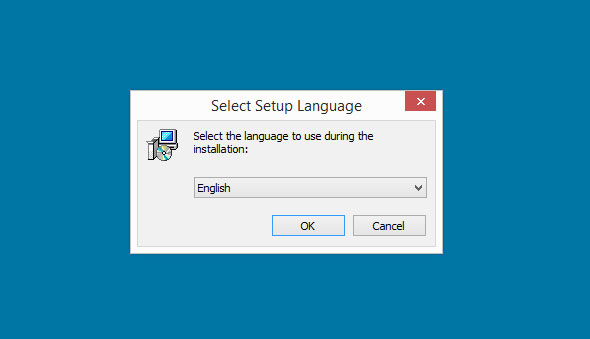 6. Click "Agree and Install" and your installation process will be started.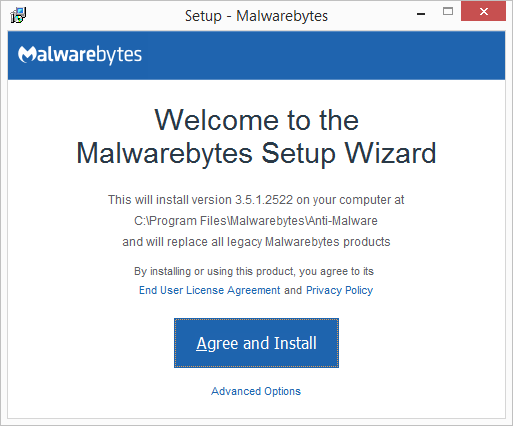 7. Wait till completion of Malware-bytes installation.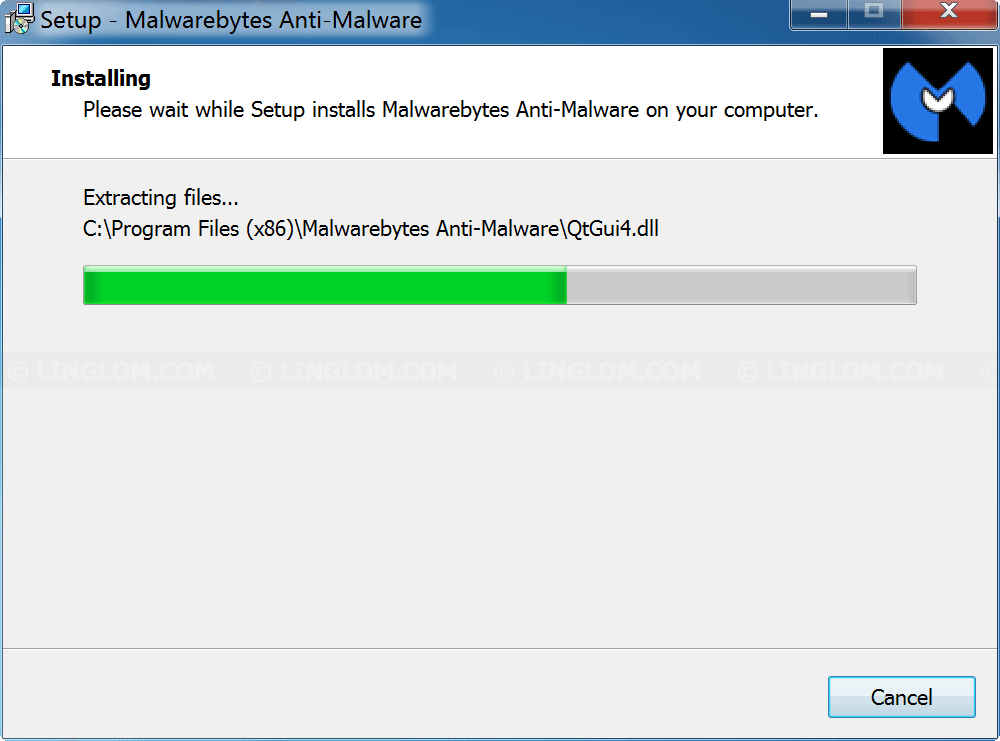 8. Click "Finish" to complete installation process.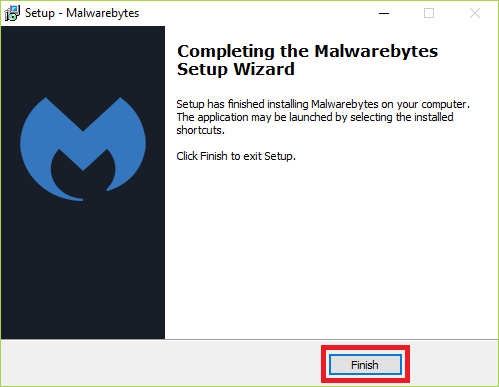 09. Now open Malware-bytes Anti-Malware and you will be at the main screen as shown below.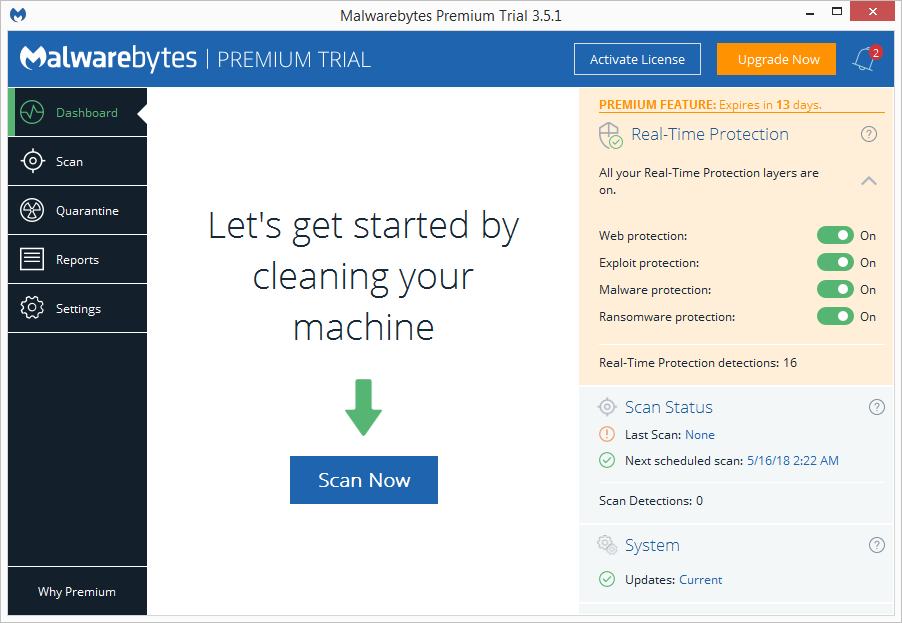 10. Now click on the Scan tab and follow the steps accordingly.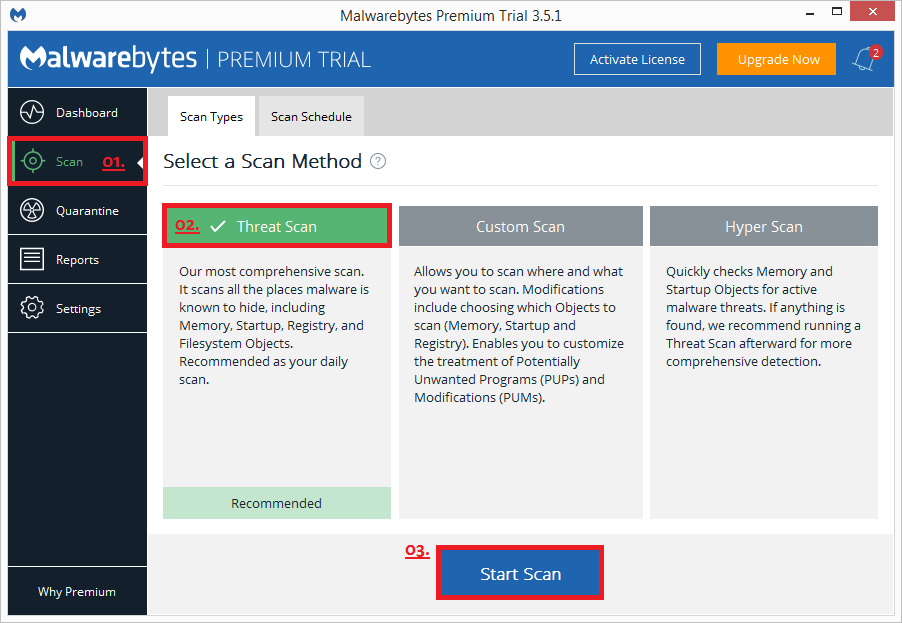 11. Malware-bytes will now start scanning your computer for malware. This process can take quite a while.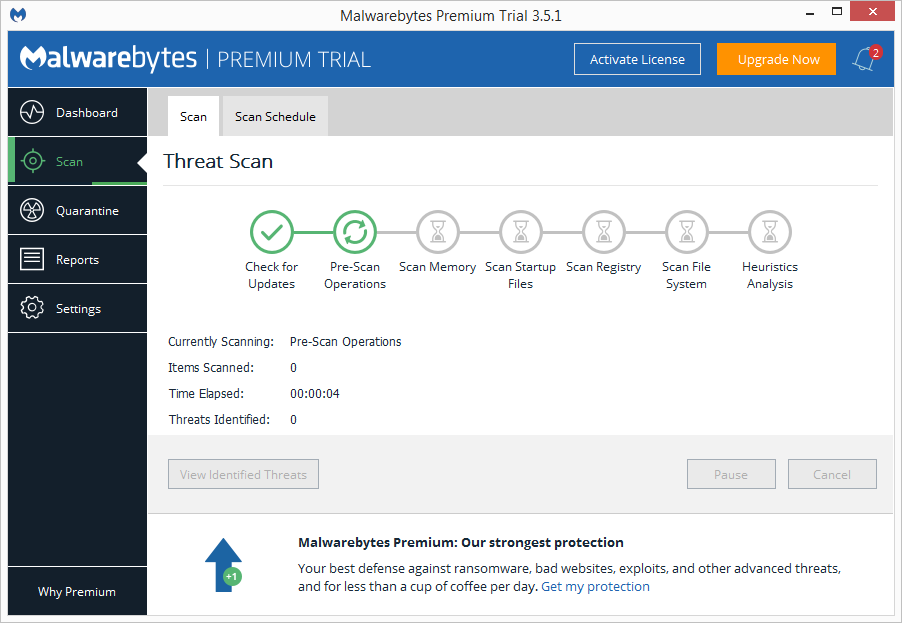 12. When Malware-bytes is finished scanning your system it will display the Threat Scan Results. Make sure to check mark the items which are unsafe and then click Quarantine Selected.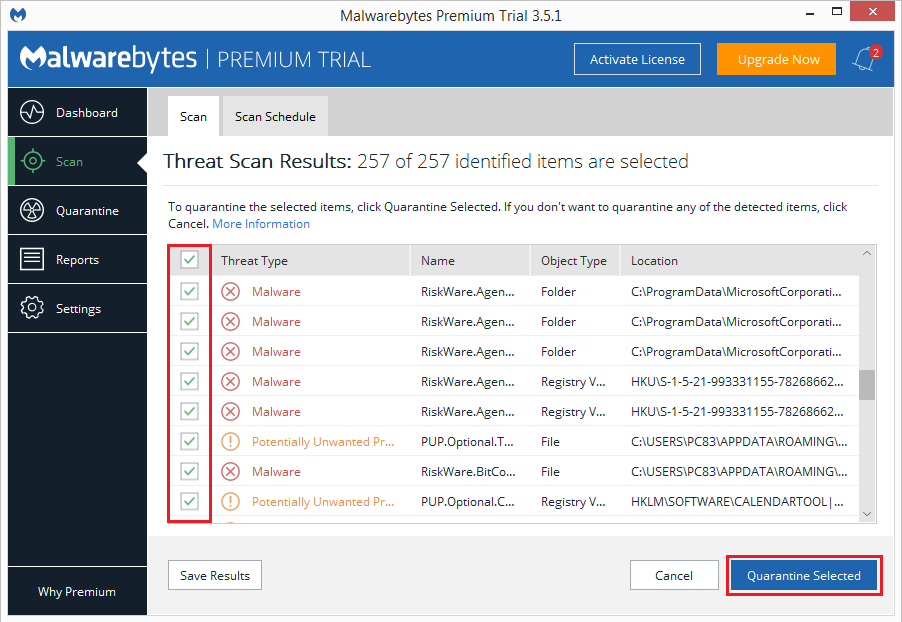 13. Malware-bytes may require a reboot in order to complete the removal process. If it displays the below message, just click on Yes to restart your PC.

14. Now if you want to permanently delete the malware from your system, then click on Quarantine from the left-hand menu and Select all the malware's or potentially unwanted programs (PUP) and click Delete.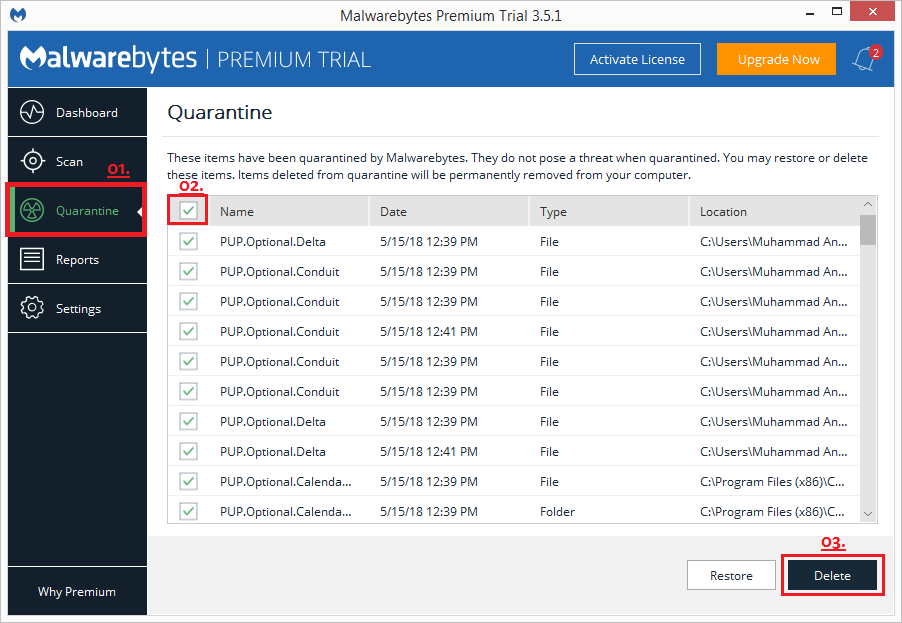 15. You can now exit the Malware-bytes program.
---